What do entrepreneurs say about XEON Finance & Capital?

My name is Marc van Erp, entrepreneur in heart and soul, seasoned craftsman, who has really seen all facets of WOOD, processed and processed it into something special.
I have looked into Crowdfunding before, but I never really looked into financing this way. Until the banks started saying no for no reason because they supposedly didn't have time.
An entrepreneur has little time!!! I came into contact with Xeon Finance & Capital who introduced to Kapitaal op Maat as being the right platform for my application.
I immediately found a sounding board and a constructive critical note and that is also necessary. I have worked very pleasantly with the advisors of XEON and Kapitaal op Maat and would do it again.
Within 3 working days our request was funded and arranged.
Ps. I would like to thank all investors for the trust you have placed in us.
This allows us to make a huge leap forward in the development of our company.
With kind regards,
Marc van Erp.
Sens Interieurs
Oirschotseweg 17 Best
5684 NK Best
Mobile.: +31 621510021
www.sensinterieurs.nl

Allshield development and investments
Allshield BV saw its sales potential increase drastically in the course of 2018 and 2019 and therefore had to increase its production.
In that period, Allshield was actually still innovating its product range, but without turnover there was no continuity.
So we had to invest in mixing machines, sprayers and transport and also not unimportant certification.
Allshield and crowdfunding
Everyone knows by now that the classic way through bank credit is an ordeal for starting entrepreneurs.
Fortunately, nowadays the phenomenon of crowdfunding exists, but not everyone knows what is needed for this.
Allshield and XEON Finance & Capital
We came into contact with XEON and were very comfortable with their hands-on and proactive approach to the various aspects that play a role in crowdfunding, such as:
– Creating a good elevator pitch.
– Website on which the information about our company and innovations are clearly expressed.
– Presentation of figures of the company and, last but not least
– Which platform and investors are best suited for our financing.
Our experience with the people of XEON Finacen & Capital and their knowledge of this whole process is extremely positive and has also led to a very successful and fast crowdfunding campaign!
We can therefore advise everyone atleast to talk to them and let them advise you in the posibilities of financing.
In XEON Finance you will find a knowledgeable, honest and professional partner!

12.5 years ago we started, Joke and Cees van de Coterlet, fish shop VFP on the van Hoytemastraat in The Hague.
After 11.5 years, it was time to expand for the next step. Together with the people of XEON Finance, we have set up a crowdfunding campaign to enable the financing of our second branch on the Theresiastraat in The Hague. They have coordinated our campaign in such a good way that it was realized on the Platform of Kapitaal Op Maat within record time.
Would I use this service again? Why not?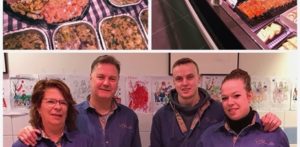 XEON's wonderful guidance with my crowdfunding application and process via Kapitaal op Maat.
My first impression and experience with XEON was professional, courteous and comfortable. As an ex-pat not familiar with the processes, the team at XEON was thorough and positive in supporting my mission. Our first exploratory conversation was professional and easy to follow. Of course, they supported the process further by preparing the application in a timely manner.
Great website and presence. The team at Rode Boei made an excellent contribution to this project and created a beautiful page on the website applying feedback provided in a timely manner.
The numerical part prior to the application was carefully examined. The critical view was certainly necessary to arrive at a good financial and feasible plan.
During the crowdfunding campaign it was convenient to be in a WhatsApp group, so that my questions could be discussed and address in a proactive and efficient manner which was well thought out!
Overall, my experience with the people of XEON was a wonderful collaboration.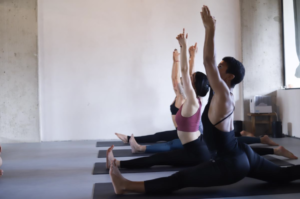 XEON has guided me well with my crowdfunding application via Kapitaal op Maat. I immediately experienced the first exploratory conversation as positive. The necessary steps still had to be taken to prepare the application as well as possible. One of the things about that was a good website.
The men of Rode Boei have made an excellent contribution to this and have built a beautiful website. Feedback was well processed.
We looked closely at the numerical part prior to the application. The critical eye was certainly necessary to arrive at a good financial and feasible plan.
During the crowdfundigs campaign, it was nice to be in a Whatsapp group, so that questions could be discussed in advance.
Here, too, we thought along well.
All in all, I had a nice collaboration with the advisors of XEON Finance.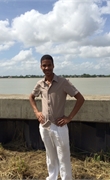 Learn to move Moving Learning!
With my company G-recreatie I have been active for some time at the intersection of education, creativity and sportsmanship. You can come to us for children's parties, extracurricular activities, physical education G-recreation is a combination of sports, creative and educational activities with an online portal for education and events.
At a networking drink in The Hague I ran into Robin van Voorthuijsen of XEON Finance & Capital. I indicated that I believe in what I do, think it's a really cool thing to do, but that I occasionally had the idea of being behind the facts instead of thinking a few steps ahead.
In order to continue to grow, I was looking for a combination of research and financing that fits G-recreatie. Robin told me about the guidance possibilities of XEON.
Together with XEON I put things in order. From creating a project plan to launching a Crowdfunding campaign. At XEON you always remain in control of your company, so together we have worked the next steps towards the success of G-Recreatie.
– Right business plan
– Financial forecast
– Revenue model
– Acquisition plan
– The proposition of G-recreation
By integrating these 5 elements and applying them to an existing company, my company has grown enormously. We have been working in the background on recruiting new teachers to meet the demand of our new customers. Employees have also been added in other areas and positions, including sales managers, event manager and a marketing / communication employee.
The successful financing and good cooperation and coaching of XEON, has brought me this success as an entrepreneur in the implementation of the business plan and the daily business operations. Because they have the right contacts, I now have my own accountant, new website and a fantastic team of employees!
Take a look at our website!
Home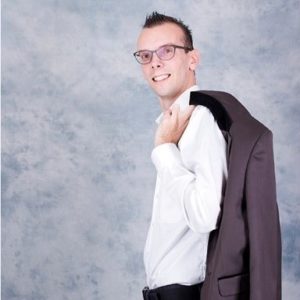 Hi I am Emrah Yilmaz the owner of Armalight.
Armalight is a wholesaler in LED lighting for the installer in the Netherlands and Belgium.
In January 2019 I had my first contact with XEON to see what possibilities there were for Armalight in the field of financing.
Together with House of Finance we went through my plan and what my goals were.
Thanks to the professional view of XEON's advisors, we have obtained a tailor-made credit through Kapitaal Op Maat.
This funding has given me a boost to build up a large stock that I am still reaping the benefits of today.
Despite the fact that production in China is at a standstill, I am still selling from my stock.
We are in regular contact with XEON to see if everything is going as we have discussed.
XEON is always easy to reach and they always give the right support and advice.
Armalight was a one-man business before we came into contact with XEON. Now after a year, a permanent employee has been added and we regularly use external people to support us in the field of marketing.
Being able to realize all this in the short term by XEON.
Armalight is even working on bringing its own complete line to the market.
This is a brand that we will offer internationally to distributors outside the Netherlands and Belgium.
More information about this will follow after we have announced the launch.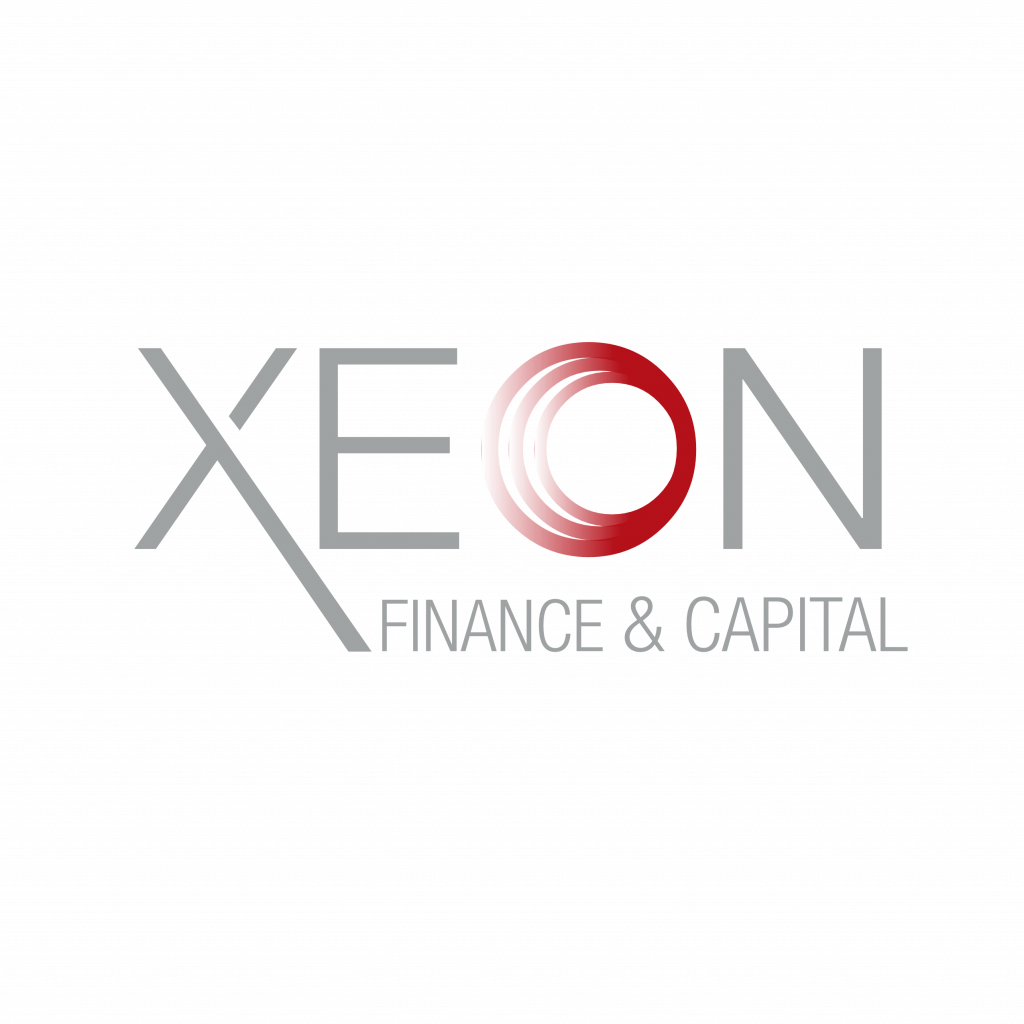 XEON FINANCE & CAPITAL
Laan van Waalhaven 287
2497 GL Den Haag
info@xeonfinance.nl
085 79 20 130